With Intact Insurance Roadside Assistance, help is on the way
When it comes to cars, little things going wrong can leave you stranded. Roadside Assistance on the Intact Insurance app is here to help with:
Towing
Jump-starting your battery
Unlocking your car doors (if applicable)
Changing a flat tire (if applicable)
Delivering gas
Winching (extracting a stuck)
When comparing car insurance quotes, we all look to save money. However, where car insurance is concerned, getting your money's worth means more than a good rate for the coverage you need.
In the event of an accident, you want your insurer to be there for you. That is exactly what Univesta and Intact Insurance promise you, with a car insurance that allows you to choose among a variety of programs and coverage options.
Enjoy unparalleled benefits
Client Service Guarantee

Our Client Service Guarantee means you will be able to reach an expert advisor to ask questions or submit a claim any time, day or night.

Processing on trust

When you submit a car insurance claim, the processing on trust approach allows the claim adjuster to record your description of the accident and start the settlement process immediately, without having to wait for the police report.

Rely Network®

The Rely Network® is a group of professional auto body repairers at our service when you report a claim. Their work is guaranteed for as long as you own your car.
This very advantageous product from Intact Insurance lets you drive worry-free:
Good Driving Record Protection guarantees that your Intact Insurance premium will not increase as a result of being at fault in one or even two accidents over a five-year period
Roadside assistance* with up to four services calls per year. Services are provided by an independent third party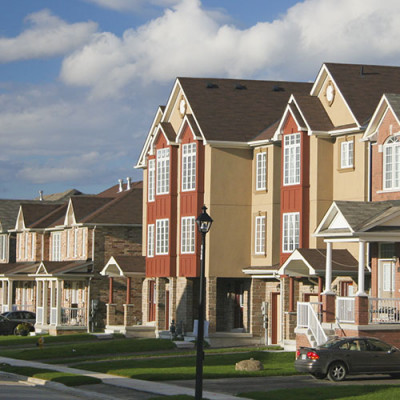 Synchro Insurance®
Combining your car and home insurance gives you superior insurance coverage and up to 15% off your home insurance premium.
This combination also includes many additional benefits such as a single deductible when a claim involves both your home and your car and no deductible in the event of a total loss or hit-and-run. That is excellent value for your money!
You're in your fifties and a member of the Réseau FADOQ? The program FADOQ FreeSpaceTM by Intact Insurance gives you improved coverage for your car and home insurance.
Discount on your auto insurance premium
No deductible in the event of a total loss or hit-and-run
Deductible reduced by up to $300 for collision or upset
$50,000 coverage for you and your spouse in case of death or dismemberment resulting from an accident
Talk to your broker to see if you could join a group! Here are some of the benefits of insurance group by Intact Insurance you could enjoy for auto insurance:
Reduced deductible by up to $250 for damages over $1,500 to your vehicle 9 (valid only on the first claim over a three-year period).

Reimbursement up to $2,250 for car rental fees and up to $1,125 for additional expenses such as meals and accommodations if your vehicle is rendered unusable by an accident.

Coverage up to $50,000 for damages to rented or borrowed vehicles, including recreational vehicles anywhere in the world.
Your safety is important to us!
Never forget that in dangerous road conditions such as heavy rain, snow or ice, even the best drivers can make mistakes.
Visibility

Make yourself visible: turn on your headlights.
Check your rear view and side mirrors more often and adjust them to eliminate blind spots.

Distance

Keep a greater distance between your vehicle and the one in front of you.
Slow down. Breaking time increases on snowy and icy roads.

Equipment

Make sure you vehicle is ready to travel in hazardous road conditions: check the battery, antifreeze and windshield washer fluid level, wipers, headlights and tires.
Have your winter tires installed on time, according to the law.
When driving in winter, keep your gas tank at least half full to avoid gas line freeze-up.
Be very careful in areas where the pavement tends to freeze faster, such as bridges, overpasses and low traffic roads.
Auto Insurance
The best quotes for your needs.
How it works?
1

Complete the online form.

2

Get a personalized quote.

3

Finalize your contract with one of our brokers.