Let peace of mind settle in with our Homeowner's Insurance
Your house is an investment, a source of pride, a haven of peace. To keep it that way, you need to find a home insurance tailored to your situation and lifestyle. At Univesta, you can choose among a variety of insurance options that will meet all your needs…including expert advice!
To make sure you're well protected at home, Intact home insurance is clearly the winning solution.
Client Service Guarantee
Our Client Service Guarantee means you'll be able to reach an expert advisor to ask questions or submit a claim any time, day or night.
In addition, if you need to submit a claim for your home or belongings, you'll have access to one of the best advantage on the market: the Rely Network®. This is a group of professional contractors whose work is guaranteed for as long as you own your home.
With this enhanced coverage, you get protection in a single amount of $2,000,000. And when you need to make a claim, you can count on us to help you get everything back to normal, quickly and smoothly.
Renovating? It's covered!

Whether you own a house or a condominium (My Condo & Me), the renovations and improvements you make to your home are covered for up to twice the value of your property.

Coverage that suits your style

You can enjoy coverage of up to $25,000 on your audio or video equipment and up to $10,000 on your collection items. Better yet, no limits are imposed on your bicycles.

And there's more, just for you…

Above-ground pool and fire following an earthquake endorsement are included at no additional charge
In case of any incident involving expenses or a lawsuit, you're backed by a $2,000,000 (owner occupied only) liability insurance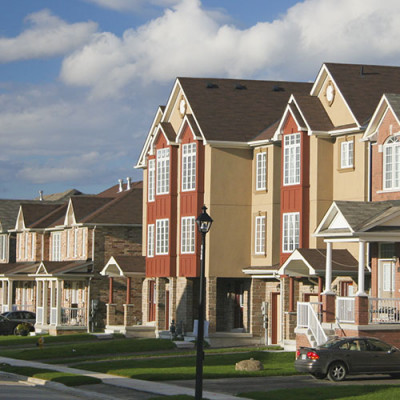 Synchro Insurance®
Intact's Synchro Insurance combines two distinct protections in a single policy, without having to duplicate steps and paperwork. You get superior coverage and save up to 15% on your home insurance coverage.
It also includes several other benefits such as a single deductible in the event of a loss involving both your car and home.
You're in your fifties, a member of the Réseau FADOQ and would like to save money on your car and home insurance? Intact's FADOQ FreeSpaceTM is what you're looking for.
Reduced deductible by up to $300
Replacement value on the building without obligation to rebuild
Free home care service following hospitalization of 2 days or more
Certain conditions, limitations and exclusions apply to all offers. The information that appears on this website is provided to you for information purposes only.